Arkansas is Home to Some Eerie Haunted Hotels - Would You Ever Spend the Night?
Home » Blog » Paranormal Headlines, Real Haunted Places
November 10, 2017 By Chelsea T.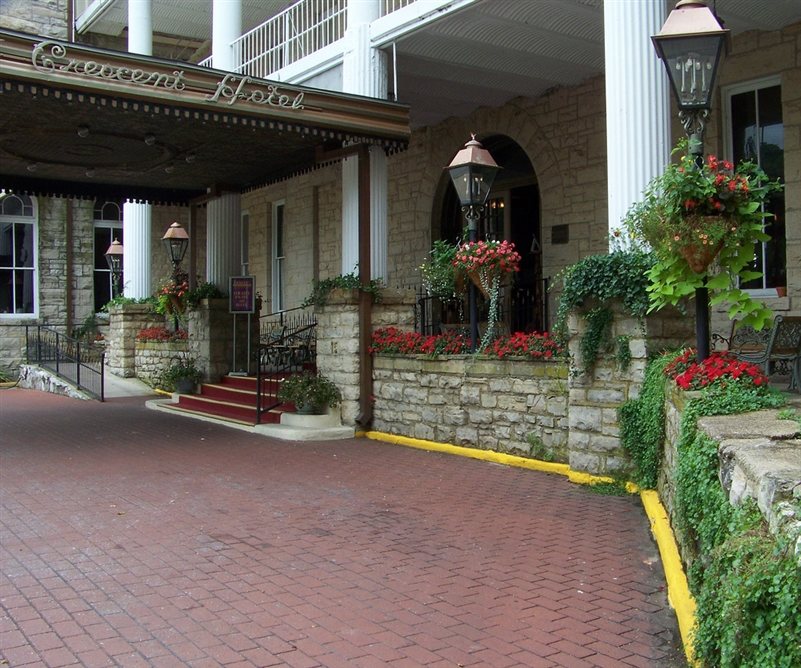 Photo by:
Debra via Flickr
Arkansas is home to a number of haunted places, even some where you can spend the night! That's right, spend the night in some of the most haunted hotels in Arkansas - that is, if you dare!
There are a number of hotels that have eerie stories linked to them, and if you're one who enjoys all things paranormal, you can put your brave pants on and stay the night in one, or more, of them! Check them out below, along with their haunting stories.
Capital Hotel - Little Rock, AR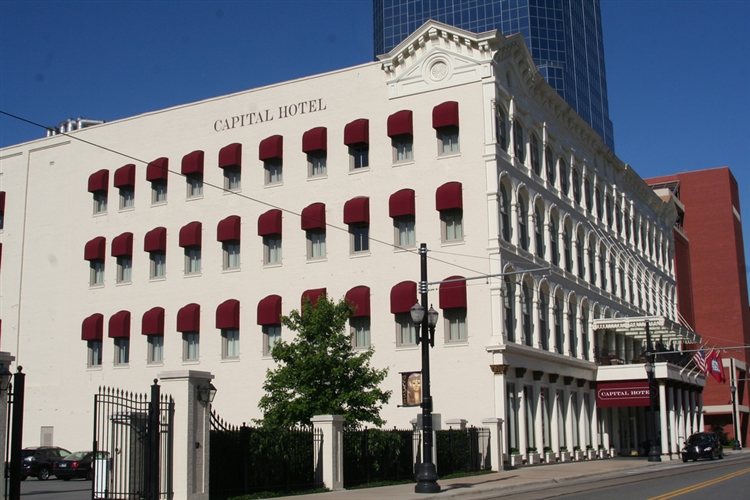 Photo by Amy the Nurse via Flickr
Located on W. Markham Street in Little Rock, the Capital Hotel is a five-star hotel that first opened its doors in 1870. The Downtown landmark is rumored to be haunted by the ghost of a laborer and that of a young woman who fell to her death. The woman's apparition has been spotted, mostly in the guest rooms, and she's known to move luggage around as well. Witnesses have also reported the sounds of screams and wails in a number of different locations throughout the building.
Arlington Resort Hotel - Hot Springs, AR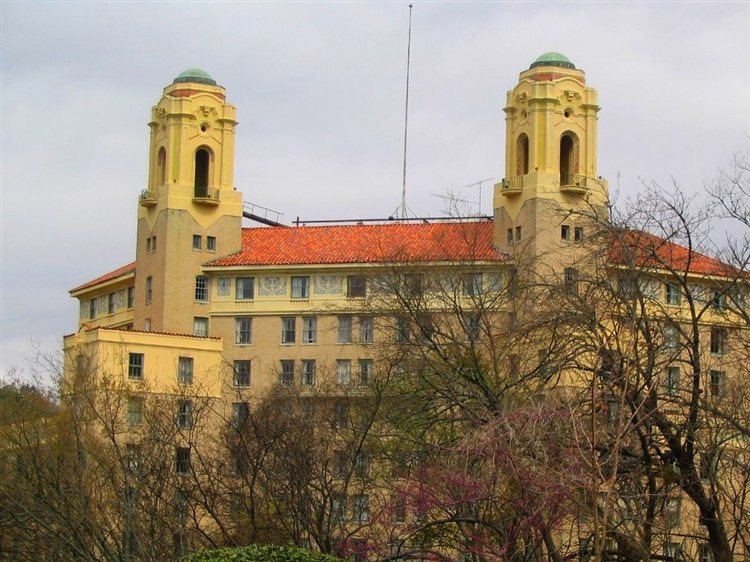 Photo by Ken Lund via Flickr
This hotel dates back to 1924 and is a landmark hotel set in Hot Springs National Park. There are a number of haunting reports at the hotel, they include wine glasses that jump off the shelves without being touched, apparitions wearing old-fashioned style clothing, the ghost of a young girl wearing a pink dress in the lobby, a woman in a wedding gown who stares down into the street at night, a bellman who has been seen wandering around the fourth floor, and a man in a black suit in the laundry area, who often waves to workers. Lights are also known to turn on and off by themselves, taps are known to do the same. There is also said to be an evil presence in Room #824.
Basin Park Hotel - Eureka Springs, AR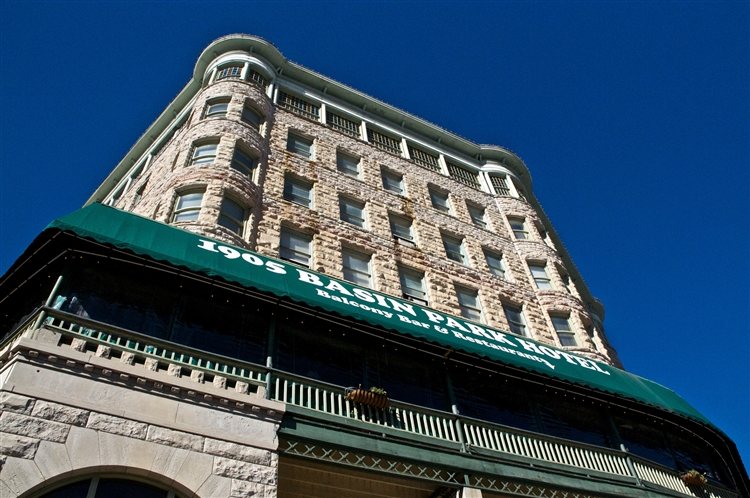 Photo by Scutter via Flickr
This Eureka Springs hotel dates back to 1905 and not only offers free wi-fi and is pet-friendly, but they are said to have some ghostly occurrences, too! The building is believed to be haunted by a young woman with blonde hair and blue eyes and a toddler-aged girl wearing a yellow dress and pigtails. Witnesses have also reported orbs and objects that move on their own.
The Empress of Little Rock Bed & Breakfast - Little Rock, AR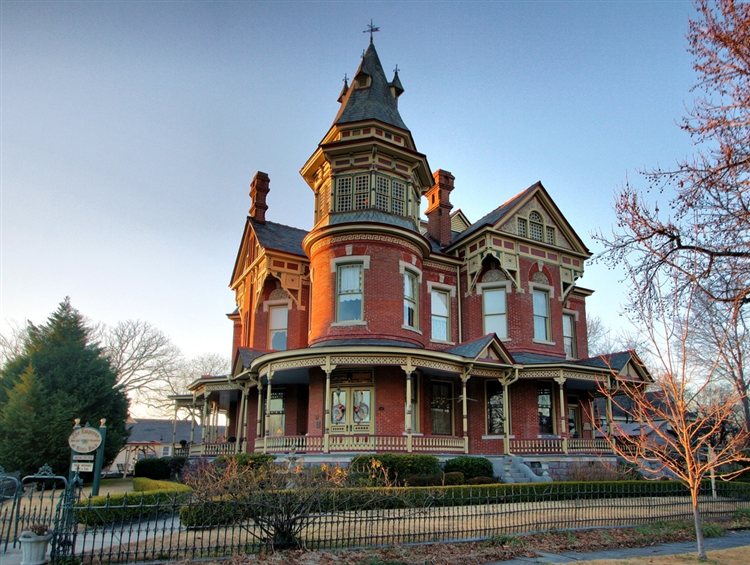 Photo by Paul Barrows via Flickr
This Victorian Mansion on S. Louisiana Street in Little Rock is an upscale stay for visitors, and is said to be haunted by a ghostly make who dresses quite dapper. He has been spotted on the stairs and in various other rooms throughout the place. A large ghostly woman wearing pink is also known to stand outside guest rooms. The apparition of an old sea captain has been seen in a number of the guest rooms, and an African American maid is known to linger in the maid's closet. Phantom footsteps have also been heard, and doors are said to open and close on their own.
Crescent Hotel - Eureka Springs, AR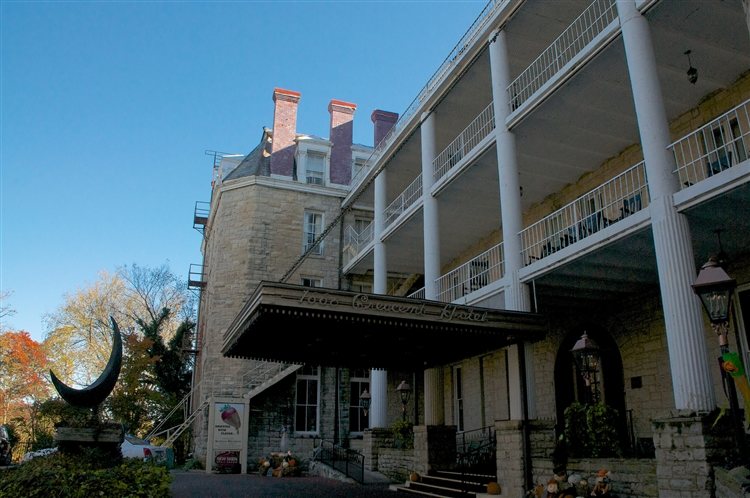 Photo by Scutter via Flickr
The Crescent Hotel in Eureka Spring was once a former hospital that was run by a con-artist. Stories say he has been convicted of practicing medicine without a license, promising his patients the cure for cancer. There were a number of deaths at the hospital, so many that the hospital had its very own morgue in the basement, which is now a tourist attraction, sharing space with the hotel's day spa. Many believe the ghosts spotted here date back to its hospital days, and from its construction and time as a girls' school. One of the most haunted rooms of the hotel is said to be Room #218, where a former construction worker died after falling and hitting his head on a stone lintel. Room #419 also has quite a bit of paranormal activity, haunted by a female ghost who was nicknamed Theodora. Rooms #202 and #424 are also suspected to be haunted. Apparitions have been seen routinely walking the halls, especially that of nurses pushing people in wheelchairs. The hotel offers ghost tours for those who are interested in taking a look for themselves.
Have you ever visited any of these haunted Arkansas hotels? If so, let us know by commenting below!